About English Daisy
A 3 bedroom villa at Streamside
English Daisy is a 3 bedroom home located in the Ketti Valley with views of the scenic NMR encircling the hill. An elegant home with private and common lawns.
bed
3
bath
4
land
10.8 cents
Salient Features
LAWNS AND LAWNS
Lawns border the home on all sides. Thus all rooms look out into the lush green. The property enjoys the most of the central park as well.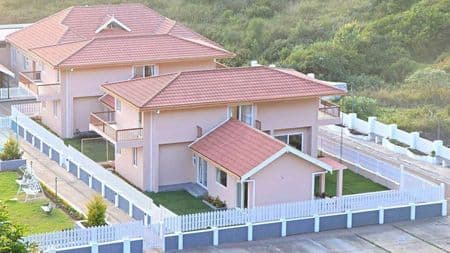 Bedroom
The toy train passes by 8 times a day, encircling the hill and offering a spectacular, unobstructed view of the train and the eucalyptus backdrop.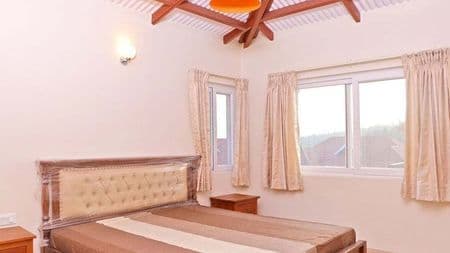 Kitchen
The home comes fully loaded with a modern island kitchen, closets, study desks, TVs and other furniture, the comfort of the house.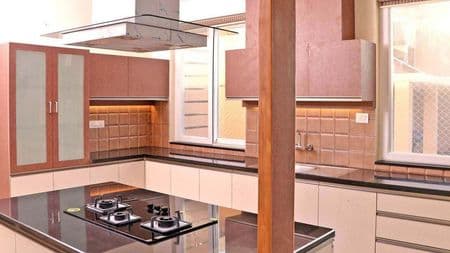 View of bedroom to NMR view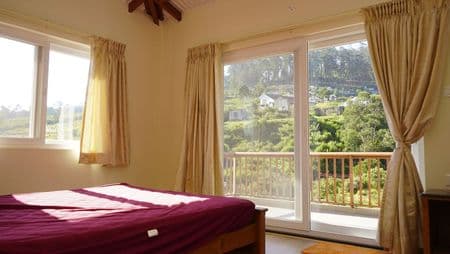 Main building elevation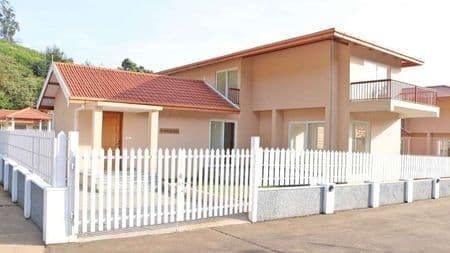 What's Special at English Daisy
English Daisy is a villa located at Streamside, Ketti Valley. This Kaushik Mukherjee designed house is simplistic yet well-pleasing. The home enters into a high-ceiling living room. This common space enjoys lawns on either side with tall glass panes. A master bedroom on the ground floor makes it elder-friendly too.
Bespoke furniture in each space keeps every corner well defined. People from various backgrounds have well appreciated the general approach to the furniture. Laminated wooden flooring throughout the house makes this comfortable even in the Ooty winters. Privacy of the home is maintained with the picket fences in wood alternates.
The balconies outside the first floor bedrooms are expansive and enjoy the views of the hills surrounding the valley. The Nilgiri Mountain Railway can be seen from the house lawn up to 8 times a day. A typical lawn and basketball court are a tempting treat to all residences here.
Besides the comfort of your home, Streamside Homes also enjoy 24-hour security, water facility and ambience that you shall cherish for life.
Similar Properties for Sale currently
Check out more other homes available in the Nilgiris similar to English Daisy.