Our

Hillsborough

Breathtaking views that you'll cherish for a lifetime
Hillsborough was the pioneering project of Vitrag Group started in 2003. Hillsborough began as a 1.5-acre residential real estate project with plots. Over eight years of this project, 25 acres came under this gated community with over 70 residents that enjoy mesmerizing views of tea estates and forest topped hills.
The plots at Hillsborough are more spacious than most other gated communities, with the sizes ranging from 25 cents to 40 cents. This gives a larger space to play using the scape of tea. Surrounded by pine forests with a quaint ashram ten minutes away from the community and a view of a waterfall, Hillsborough is the epitome of tranquillity.
On a map of the Nilgiris, its three significant towns - Coonoor, Kotagiri and Ooty are in an almost triangular alignment. Hillsborough is located conveniently in the middle of this triangle and is accessible through the National Highways. Hillsborough is within reach of essential shopping and leisure places in and around Coonoor. Enjoy a quick drive up to Kotagiri to pick up garden-fresh groceries or down to Coonoor for a meal at your favourite restaurant. Head to Ooty to spend an easy-going afternoon window shopping. It is also close to Riverside and on the school bus route.
Hillsborough
Bettati Coonoor-Kotagiri, Coonoor
Video of Property
Salient Features
NATURE FRIENDLY
Tucked away in a quiet corner of the world, Hillsborough is your idea of quality living, complete with blue sky and clean, fresh air.
SPLENDID WEATHER
Refreshing cool breeze, the golden glow of the morning sun. At Hillsborough, enjoy what we call 'the most splendid weather one could dream of'
FUN & LEISURE
For an outdoor person, apart from the various options, you could also play a good game of golf or tennis at the Gymkhana Club, which is not too far from Hillsborough.
Solar Lighting
HIllsborough birds eye view
Homes for Sale in Hillsborough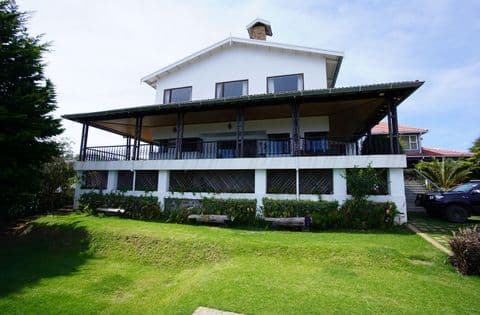 Beverly Hills
Beverly Hills is a 5 Bedroom, well located on the top of a hill, enjoying some of the grandest views the Nilgiris can offer.
Configuration